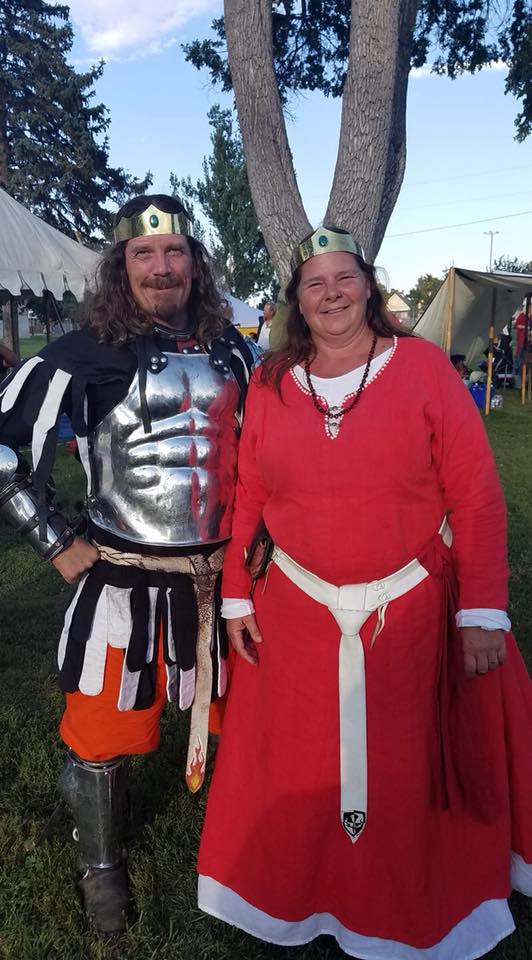 Join us in the Shire of Drygestan (Santa Fe, New Mexico) for two days of merriment and celebration as we thank King Béla VI and Queen Anna IV for their leadership and we welcome the new King and Queen, Hrorekr II and Slaine II.
The COURT and pageantry will be held at the Santa Fe Scottish Rite Temple on Saturday, November 10, 2018, from 9AM to 6:30PM.
The Coronation site is at the historic Scottish Rite Temple, a venue with exotic Moorish architecture, in the Alhambra Theatre, a space replete with frescoes, elegantly-painted backdrops, and velvet seating!!! The Tournament site has changed (at last minute) and is now at the Villa Linda Park (adjacent to the Santa Fe Place Mall).
The TOURNAMENTS will be held at Villa Linda Park on Sunday, November 11, 2018, from 9AM to 5PM.
Kindly note that while start and end times for activities are provided, the schedule, in its entirety, is at the whim of the Crown. Apart from the site open and close times (which are firm), They set the schedule of the day.
Website for Event (with Schedule): http:/www.drygestan.org/15-event-detail/50-fall-coronation-2018