The flood of social media is unfortunately here to stay and as people spread to the edges of the earth with every new platform that pops up, we figured we'd take a step in a direction that saves you from the madness and leverages a tool we're already using.  Now our Google Calendar automatically syncs in Discord in a Calendar Channel on a weekly basis.  Not sure when Fighter Practice is or where that A&S event is at?  Simple, join up on Discord and you'll be able to quickly scroll through a weekly listing of events or ask in one of our text channels.  It brings all that the Citadel has to offer to your finger tips.  By joining our Discord you will also get push notifications for events and ongoing discussions between populace members.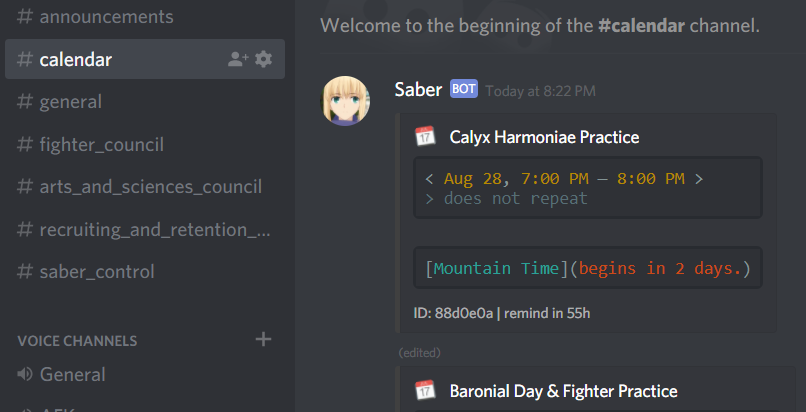 Not sure how to coordinate showing up for a carpool to an event?  Need to track someone down, but don't have their phone number?  Use Discord!  The app allows you to talk and text using wifi or your phone's existing data plan.  We've also set it up to automatically pull articles up from the website as soon as they're posted.  Don't want to wait for the next newsletter?  Have no fear, Discord sends it directly to your phone.
Want to know more about Discord?  Head on over to our Discord Page to get started right away.