Alright, folks. This one is for all the marbles. This will be our biggest Demo yet with Street Fest seeing well over 18,000 attendees. Exposure like this is a huge deal for us and the SCA at large. It's also going to be somewhat of a logistical challenge. Right now the details are being finalized, but for now plan on it being just like any other demo, just a TON of other people in attendance, more than we've ever dealt with at one time.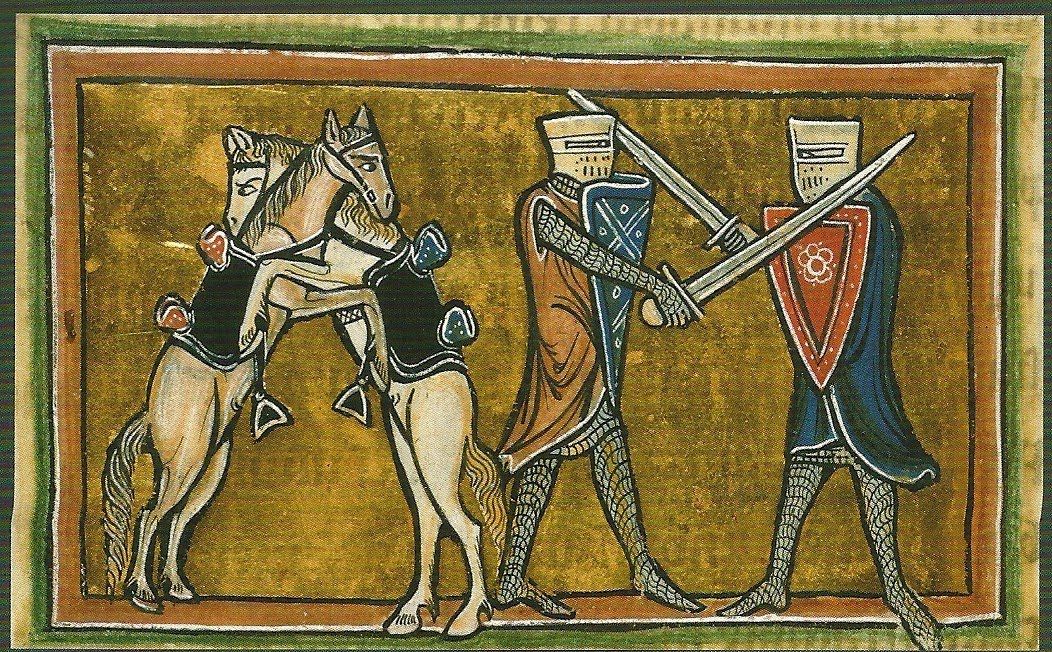 This demo will also be the culmination of some of our smaller demos and the kick off for the Road to Estrella War that we've been working on. Each of our demos leading up to this one will allow us to practice some of our new techniques and get ready for the big one. Not only will the 5th and 6th matter, but we need all hands on deck for the 7th at Sunday's Fighter Practice to work with all of those newcomers we get our hands on. That's why I'm including the 7th as part of the Demo. The Demo part doesn't end until we get them hooked.
5 W's of the Demo

Who: Everyone who is able; Fighters, Artisans, Service Members
What: A Demo Weekend for El Paso Street Fest (5&6 October plus 7 October Fighter Practice)
Where: 5&6 October – El Paso Street Fest at Convention Center
               7 October – Fighter Practice – Album Park
Click here for Google Maps Directions to EP Convention Center
When: 5&6 October for Street Fest
             7 October for Fighter Practice follow up
Why: To demonstrate the SCA to the greater El Paso populace and initiate our Road to Estrella War effort
How: We will be hosting an SCA village in a spot within the event. The fighting erik will be set up with tents around it featuring A&S and information. Think of it like a mini ren faire inside the larger Street Fest. The event will also be hosting a Kingdom of Beers area sponsored by Budweiser and this is how things get complicated. While we may be having some folks work with the promotional activities for that portion of the event we have to be careful about tying the sponsor to the SCA. I'll be on site to coach members on what to say and how to present themselves. We have to make sure we don't make it look like Budweiser is sponsoring the SCA. I will be overseeing several portions of the demo, so I will need some Lieutenants to help me out in each of the areas.

There is a TON of opportunity here, so if you want to step up and organize a portion of it or a specific activity within our area, please let me know!
For more information or to volunteer to host a specific activity, please contact the Chatelain, Signore Bernardo at chatelaine@southernpass.org